Sendedaten
Sendetermin:
14. Januar 2023 um 19:00 Uhr
Sendereihe:
Eliza Carthy
Wer sich für Folk-Musik aus England interessiert, dem begegnet bald der Name "Carthy". Sängerin, Songwriterin und Geigerin Eliza Carthy ist ein Teil des ruhmreichen Folk-Familienclans Carthy / Waterson. Ihre im vergangenen Jahr verstorbene Mutter Norma Waterson prägte seit den frühen 1960er Jahren mit dem Ensemble The Watersons als Sängerin britischen Folk-Gesang. Ihr Vater Martin Carthy – Jahrgang 1941 – ist noch aktiv als Gitarrist und Sänger. Vor allem als Interpret alter Songs und traditioneller Balladen. Jetzt feiert Eliza Carthy mit dem Album "Queen Of The Whirl" 30 Jahre Profi-Musikerinnen-Karriere und sieht sich – in der post-Brexit-Ära – mit praktischen Herausforderungen konfrontiert, die für die unabhängig arbeitende Künstlerschaft auf der Insel existenzbedrohend ist. Bremen Zwei hat mit Eliza Carthy auch darüber gesprochen.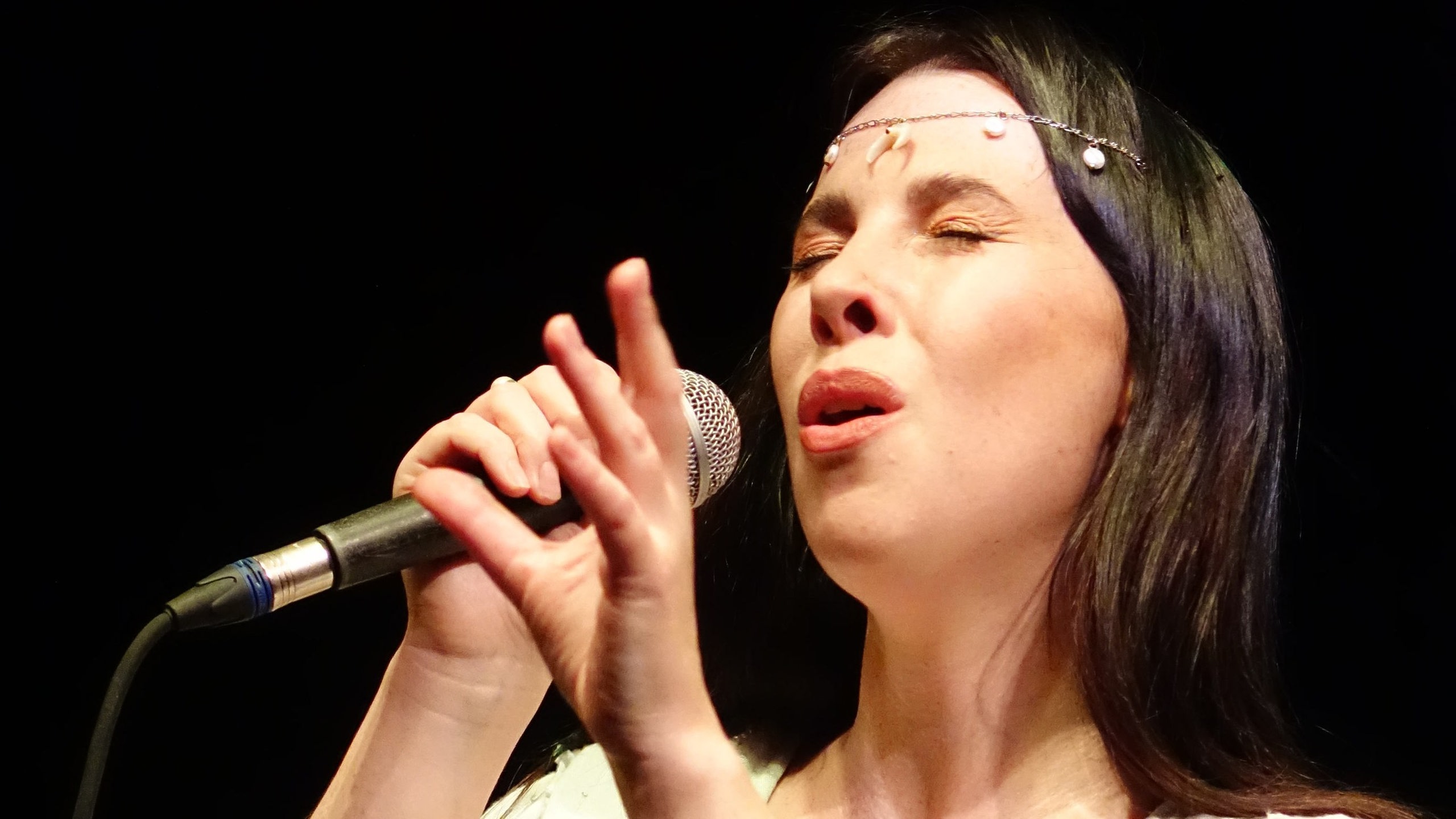 Georgia Van Etten
Die in London lebende Australierin lieferte mit ihrem Auftritt im Kulturzentrum Schlachthof eines der musikalischen Highlights des 2022er Women-in-Emotion-Festivals. Vor dem heutigen Konzertmitschnitt in "Sounds in Concert" stellen wir das Mega-Talent aus Melbourne in einem Portrait vor.
Playlist
| | | | |
| --- | --- | --- | --- |
| 19 Uhr | Belle & Sebastian | Late Developers | Late Developers |
| | Belle & Sebastian | When The Cynics Stare Back From The Wall | Late Developers |
| | Yorkston, James & Nina Persson & The Second Hand Orchestra | Sam And Jeanie McGregor | The Great White Sea Eagle |
| | Yorkston, James & Nina Persson & The Second Hand Orchestra | Hold Out For Love | The Great White Sea Eagle |
| | Santtana, Lucas | O Paraíso | O Paraíso |
| | Santtana, Lucas feat. Flore Benguigui | The Fool On The Hill | O Paraíso |
| | Price, Margo | Time Machine | Strays |
| | Price, Margo | Landfill | Strays |
| | Williams, Lucinda | When The Way Gets Dark | Good Souls Better Angels |
| | Dylan, Bob | Love Sick - version 1 | Fragments - Time Out Of Mind Sessions |
| | Vollenweider, Andreas | As We Sail On By | Slowfox & Dancer |
| 20 Uhr | Broussard, Marc feat. Joe Bonamassa | That's What Love Will Make You Do | S.O.S.4: Blues For Your Soul |
| | Memphis Slim | Memphis Slim U.S.A. | Memphis Slim Rocks |
| | Berry, Chuck | Brown Eyed Handsome Man | Diverse - The Wanda Jackson Connection |
| | Washington, Dinah | Half As Much | Diverse - The Blues According To Hank Williams |
| | Griffin Brothers | Move It On Over | Diverse - The Blues According To Hank Williams |
| | VKB (Vicky Kristina Barcelona) | Temptation | Yesterday Is Here - The Songs Of Tom Waits |
| | Waterson: Carthy | New Year Carol - Residue | Diverse - The Essential Guide To Folk |
| | Carthy, Eliza & The Restitution | Space Girl | Queen Of The Whirl |
| | Carthy, Eliza & The Restitution | Stumbling On | Queen Of The Whirl |
| | Carthy, Eliza | Follow The Dollar | Dreams Of Breathing Underwater |
| | Waterson, Norma & Eliza Carthy | Strange Weather | Anchor |
| | Carthy, Eliza & The Restitution | Good Morning Mr. Walker | Queen Of The Whirl |
| | Ezra Collective  | Victory Dance | Where I'm Meant To Be |
| 21 Uhr | Beck, Jeff | Corpus Christi Carol | Emotion & Commotion |
| | Beck, Jeff | Hammerhead | Emotion & Commotion |
| | The Yardbirds | Heart Full Of Soul | The Ultimate Collection |
| | The Yardbirds | Over, Under, Sideways, Down | Roger The Engineer |
| | Beck Group, Jeff | Beck's Bolero | Diverse - Six String Super Classics |
| | Beck Group, Jeff | I Can't Give Back The Love I Feel For You | The Collection |
| | Wonder, Stevie feat. Jeff Beck | Lookin' For Another Pure Love | Talking Book |
| | Beck, Jeff | Freeway Jam | Blow By Blow |
| | Beck, Jeff | Brush With The Blues | Who Else! |
| | Beck, Jeff | A Day In The Life | Live At The Hollywood Bowl |
| | Beck, Jeff | Nessun Dorma | Emotion & Commotion |
| | Beck, Jeff | Cause We've Ended As Lovers | Blow By Blow |