Sendedaten
Sendetermin:
3. September 2022 um 19:00 Uhr
Sendereihe: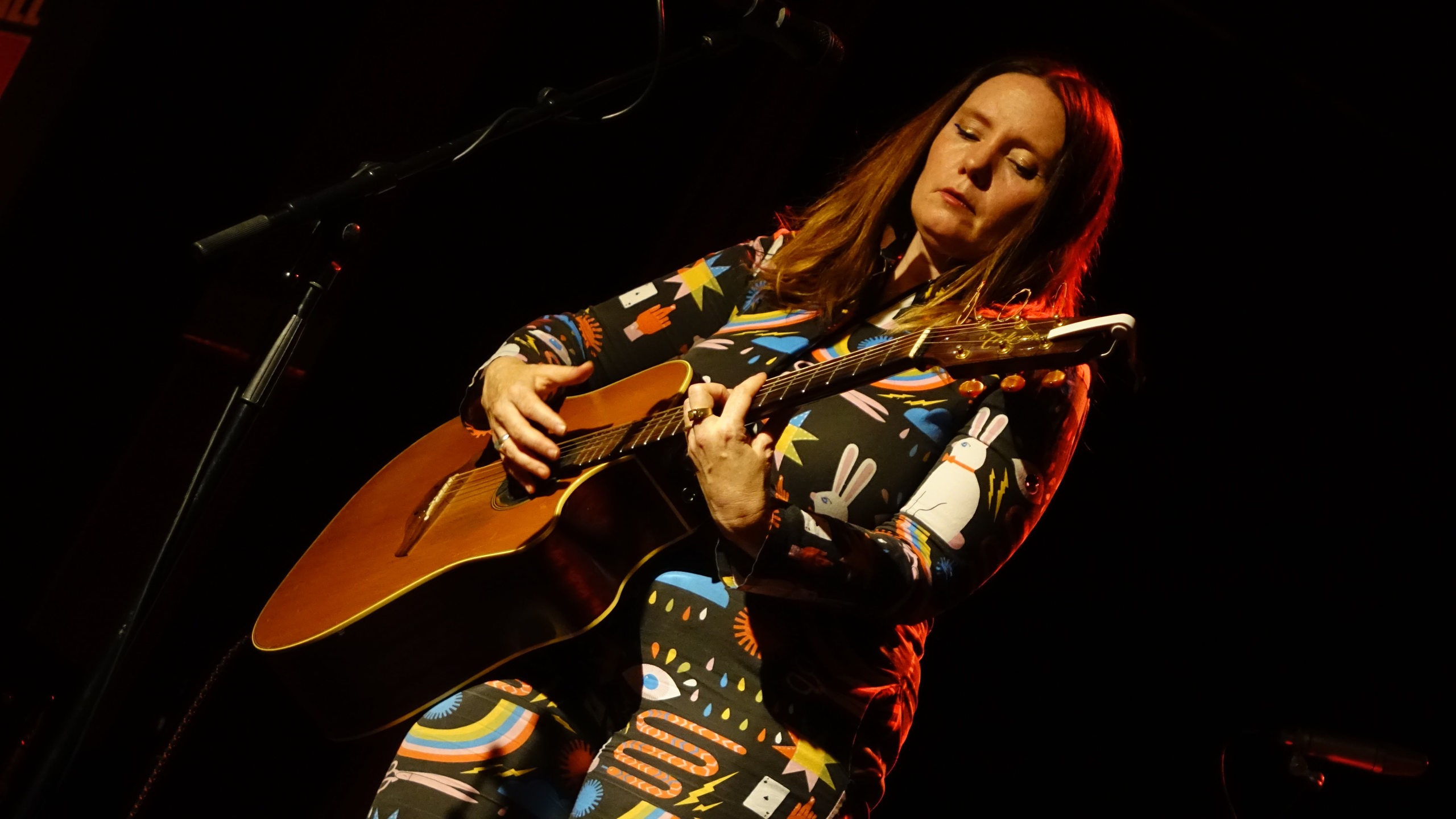 Frazey Ford
Ein ordentlicher Groove, ein warmer Sound – und eine wirklich einnehmende Stimme: weich und gleichzeitig leicht spröde – das gefällt an der Musik von Frazey Ford. Frazey Ford ist Ende 40, kommt aus Vancouver von der kanadischen Westküste, und bekannt geworden ist sie mit dem Country-Folk-Trio "The Be Good Tanyas". Und obwohl diese Band sehr erfolgreich war, hat Frazey Ford dann mit Mitte 30 nochmal den Sprung ins kalte Wasser gewagt und eine Solokarriere gestartet.
Viel Output darf man bei ihr aber nicht erwarten. "Klasse statt Masse" ist das Motto. In mittlerweile 14 Jahren sind drei Alben entstanden – mit jeweils rund fünf Jahren Abstand dazwischen. Ihr aktuelles Album ist 2020 erschienen: "U kin b the Sun" heißt es. Frazey Ford bewegt sich darauf zwar wie gehabt zwischen Soul, Folk, Country und Gospel. Im Vergleich zu ihren früheren Platten geht die aktuelle aber noch mehr Richtung Soul, Funk und Blues, noch mehr Richtung Groove.
Außerdem:
Die handverlesene Musikauswahl am Abend. Unsere Entdeckungen aus Pop, Indie-Pop, Singer/Songwriter und Americana.
Playlist
| | | | |
| --- | --- | --- | --- |
| 19.00 | Bret McKenzie | Carry On | Songs Without Jokes |
| | Bret McKenzie | This World | Songs Without Jokes |
| | Martin Courtney | Shoes   | Magic Sign |
| | Cass McCombs | A Blue, Blue Band | Heartmind |
| | Laura Veirs feat. Charlotte Greve | Naked Hymn | Found Light |
| | Julia Hülsmann Quartet | Sometimes It Snows In April | The Next Door |
| | Tedeschi Trucks Band | I Can Feel You Smiling | I Am The Moon: IV. Farewell |
| | Tedeschi Trucks Band | Another Day | I Am The Moon: IV. Farewell |
| | Hadern  | Geister | Guter Mann |
| | Tim McMillan & Rachel Snow | Djent | Orbit |
| | Tim McMillan & Rachel Snow | Swim | Orbit |
| | Del Amitri | At The End Of The Lightning   | Fatal Mistakes - Outtakes & B-Sides |
| | Matt Anderson Quartet | Albatross | The Town And The City |
| 20.00 | Bibi Club | La Balcon | Le Soleil Et La Mer |
| | Bibi Club | L'oiseau Rouge | Le Soleil Et La Mer |
| | Isaac Birituro And The Rail Abandon | Dondomo | Small Small |
| | Continuum | A Place For The Soul | Inner Movement - Behind The Barrier |
| | Cäthe | Vagabund | Vagabund |
| | Ben Harper | Honey, Honey | Bloodline Maintenance |
| | Fama M'Boup | How To Kiss | In June |
| | Fama M'Boup | Where Is Your Echo? | In June |
| | Fama M'Boup | I Sing The Body Electric | In June |
| | Michael Leonhart Orchestra feat. Elvis Costello & JSWISS | Shut Him Down | The Normyn Suites |
| | Tommy McLain feat. Elvis Costello | I Ran Down Every Dream | I Ran Down Every Dream |
| | Tommy McLain feat. Patricia Vonne | My Hidden Heart | I Ran Down Every Dream |
| | Erika Lewis | Hearts | A Walk Around The Sun |
| | Yellowjackets | Early | Parallel Motion |
| 21 Uhr | Sandy Dillon | Going Away | RB-Mitschnitt vom 4. März 2000 |
| | Sandy Dillon | Play With Ruth | RB-Mitschnitt vom 12. April 2006 |
| | Sandy Dillon | Carnival Of Dreams | RB-Mitschnitt vom 5. Juli 2008 |
| | Sandy Dillon | I'm Just Blue | RB-Mitschnitt vom 4. März 2000 |
| | The Electric Family | Roll Polly Roll | Songs From The Electric Kindergarten |
| | The Electric Family | More And More | Songs From The Electric Kindergarten |
| | Miraculous Mule | Butcher Boy | Old Bones, New Fire |
| | Miraculous Mule | We Get What We Deserve | Old Bones, New Fire |
| | Krajenski. | Praise | B-3 Vol. 1 |
| | Martell Beigang | Menuett | Musical Matrix |
| | Frazey Ford | Azad | U Kin B The Sun |
| | Krajenski. | Seine Truhe | B-3 Vol. 1 |