Sendedaten
Sendetermin:
28. Mai 2022 um 19:00 Uhr
Sendereihe: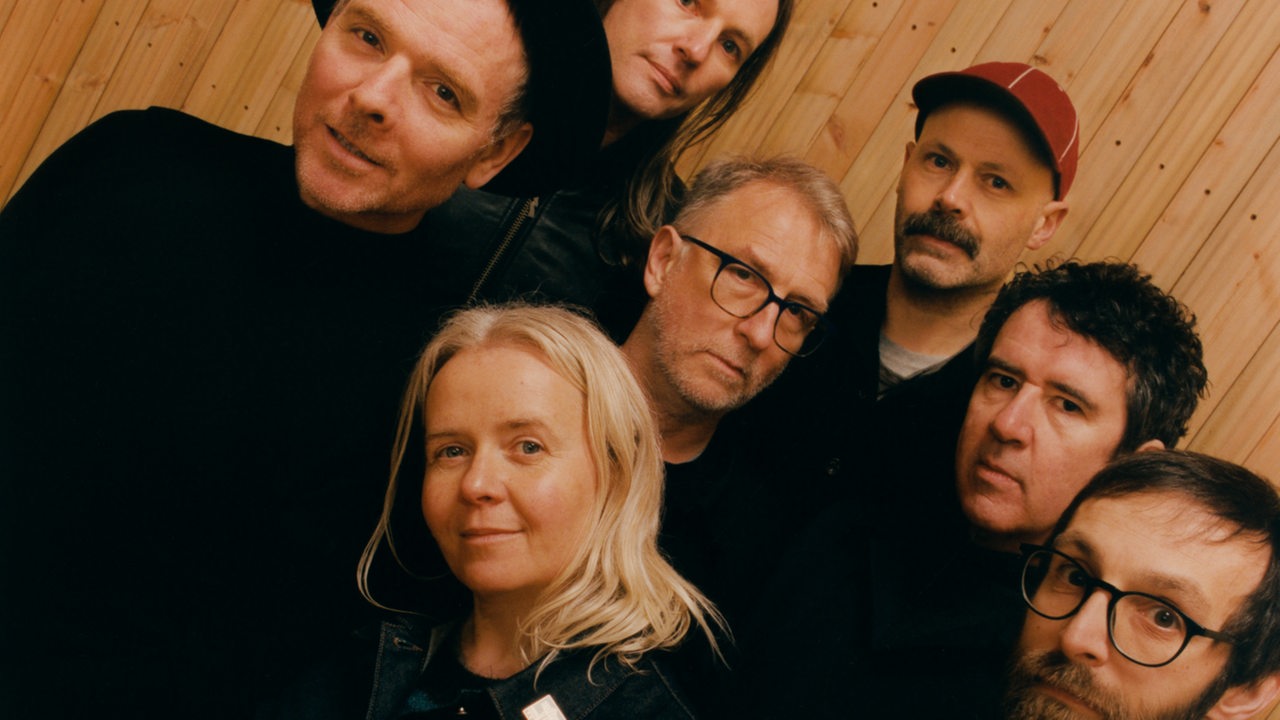 Belle and Sebastian
Belle and Sebastian ist eine der bekanntesten schottischen Indie-Pop-Bands überhaupt. Sieben Jahre hatten sie kein reguläres Album mehr veröffentlicht. Untätig waren sie während dieser Pause zwar nicht: Sie haben Filmmusik gemacht und eine Compilation mit EPs herausgebracht. Aber jetzt haben sie ihr zehntes Studioalbum veröffentlicht: "A Bit Of Previous".
Eines der Themen, die auf dem Album verhandelt werden, ist das Älterwerden. Was nicht verwundert: Schließlich sind die Bandmitglieder von Belle and Sebastian mittlerweile alle um die fünfzig. Und so spricht eine unaufgeregte Reife aus ihren Texten, und gesellt sich zu der gewohnt selbstironischen Wehmut, für die Belle & Sebastian immer schon geliebt werden.
Mitte der 90er Jahre in ihrer Heimatstadt Glasgow gegründet, besteht Belle & Sebastian seit nun mehr als 25 Jahren. Über diese lange Zeit sind die sieben Bandmitglieder nicht nur zusammen erwachsen geworden, sie sind auch zusammen gewachsen.
---
Die handverlesene Musikauswahl am Abend. Unsere Entdeckungen aus Pop, Indie-Pop, Singer/Songwriter und Americana.
Playlist
| | | | |
| --- | --- | --- | --- |
| 19 Uhr | Monophonics | Check In | Sage Motel |
| | Monophonics | Sage Motel | Sage Motel |
| | Monophonics | Let That Sink In | Sage Motel |
| | Donna Blue | Solitaire | Dark Roses |
| | Grant-Lee Phillips | A Sudden Place | All That You Can Dream |
| | Grant-Lee Phillips | Cut To The Ending | All That You Can Dream |
| | Jewel | Living With Your Memory | Freewheelin' Woman |
| | Jewel | Grateful | Freewheelin' Woman |
| | Anne Paceo | Wide Awake | S.H.A.M.A.N.E.S. |
| | Anne Paceo | Here And Everywhere | S.H.A.M.A.N.E.S. |
| | Koki Nakano | Mue | Oceanic Feeling |
| | Belle And Sebastian | Young And Stupid | A Bit Of Previous |
| | Belle And Sebastian | Working Boy In New York City | A Bit Of Previous |
| | Avishai Cohen Trio | Video Game | Shifting Sands |
|  20 Uhr | Sweet Alibi | Next Somewhere | Make A Scene |
| | Kevin Morby | Goodbye To Good Times | This Is A Photograph |
| | Pat Metheny | Bright Size Life | Side-Eye NYC (V1.IV) |
| | Myles Sanko | Freedom Is You | Memories Of Love |
| | Wendy McNeill | Stop | RB-Mitschnitt vom 7.3.2014 |
| |   |   |   |
| | Samantha Martin & Delta Sugar | Love Is All Around | The Reckless One |
| | Samantha Martin & Delta Sugar | Don't Have To Be | The Reckless One |
| | Andy White | Take Me Back Home | This Garden Is only Temporary |
| | Andy White | In A Groovy Kind Of Way | himself |
| | Andy White | Up Down | rarer |
| | Andy White | Street Scenes From My Heart | RB-Mitschnitt vom 19.6.1999 |
| | Simon Oslender | Keep It | Peace Of Mind |
| 21 Uhr | Regener Pappik Busch | Cherokee | Things To Come |
| | Regener Pappik Busch | Chitlins con Carne | Things To Come |
| | Camille Bertault & David Helbock | Lonely Supamen | Playground |
| | Camille Bertault & David Helbock | New World | Playground |
| | Koki Nakano | Body Scan | Oceanic Feeling |
| | Porridge Radio | U Can Be Happy If U Want To | Water Slide, Diving Board, Ladder To The Sky |
| | Porridge Radio | Trying | Water Slide, Diving Board, Ladder To The Sky |
| | Porridge Radio | Rotten | Water Slide, Diving Board, Ladder To The Sky |
| | Footprint Project | Mayday | Garden Of Opinions |
| | Footprint Project | Did I Get You Right | Garden Of Opinions |
| | Marco Mezquida | El Beso | Letter To Milos |